The Gurnee Police Department K9 Unit
In 2022, the Gurnee Police Department added two new canines to our team, K9 Hawk and K9 Leo. The German Shepherds recently underwent training at TOPS located in Grayslake, IL. For eight weeks, the canines and their handlers trained together to earn their certifications as dual purpose police canines. K9 Hawk and K9 Leo are certified to assist with various patrol functions such as article and building searches, narcotics detection, tracking capabilities, and more.
You can also follow us on Facebook for the latest announcements for the Gurnee Police:
https://www.facebook.com/gurneepd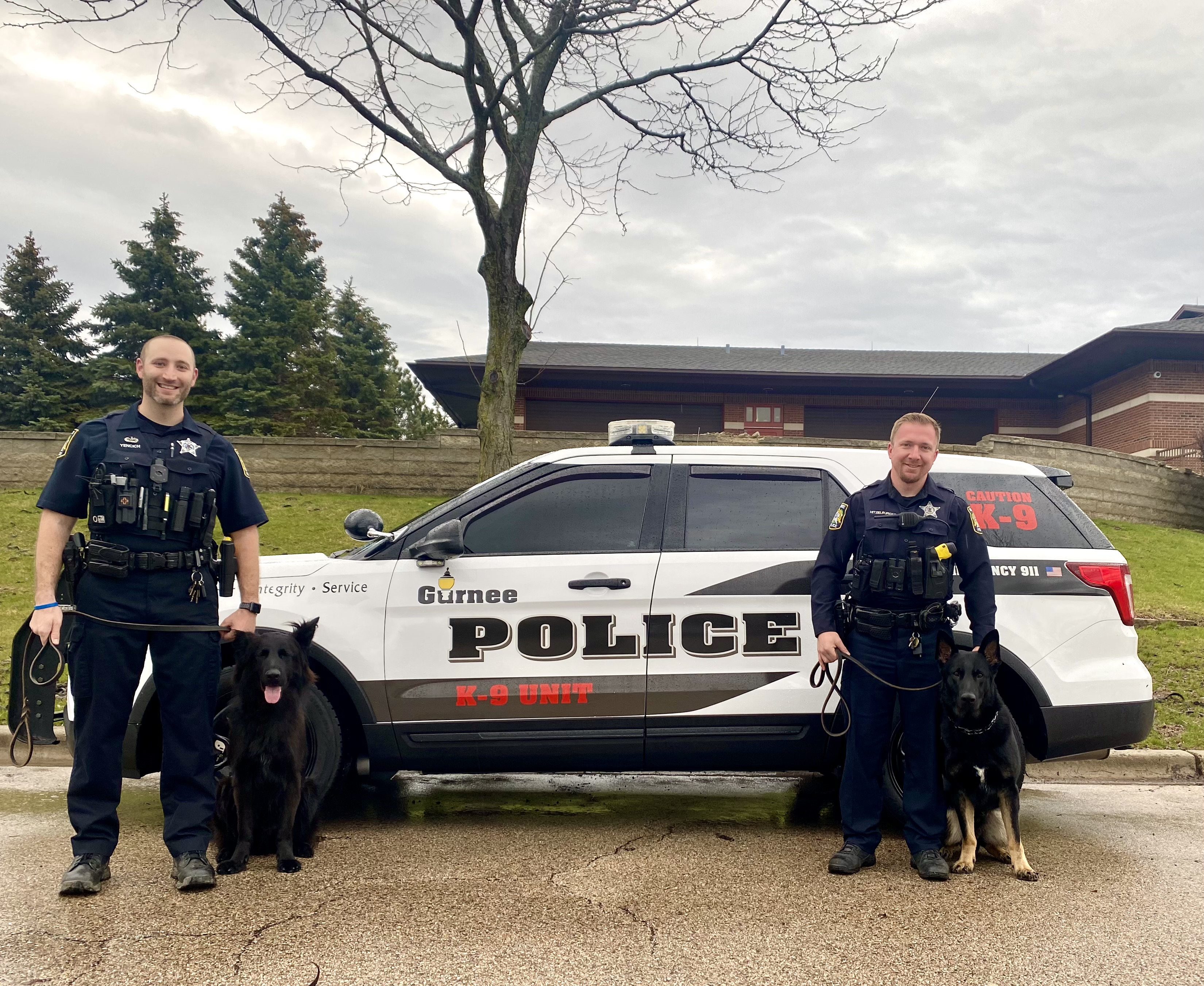 Latest News:
June 30, 2022: A story of Hawk's Heroics

At 8:20pm on June 30, 2022, Gurnee officers responded to the 6500 block of Grand Avenue for a domestic battery report. As officers were arriving, the male offender fled the area on foot. K9 Handler Hitzelburger and his partner, Hawk, began tracking the offender, which led them to the rear of the building. Hawk continued to track over a chain-link fence, through a line of trees, and into a tall grassy marsh area. Hawk located the offender, who was placed into custody without further incident.
Follow us on Facebook (@gurneepd) for the latest information on our K9 team and upcoming events!